Your High-Quality, One-Stop supplier for gray and ductile iron components.
GBS has been dedicated to the manufacture of mechanical parts for 27 years. We are committed to the safety of our employees and neighbors and are dedicated to responsible environmental protection and energy conservation. We are synchronized with international standards, world-class manufacturing technology, and we strive for ongoing continuous improvement which ultimately results in streamlined delivery to our many customers. We aspire to the highest quality standards and our emphasis is to instill confidence in our customers that GBS is THE choice for all of their technical cast and ductile iron parts. At present, GBS services many multinational, leading, OEM industrial manufacturing companies.
Industries served by GBS include engine, printing press, chemical equipment, fire equipment, mining equipment, vacuum compressors, petroleum, construction machinery, residential equipment and other OEM manufacturers.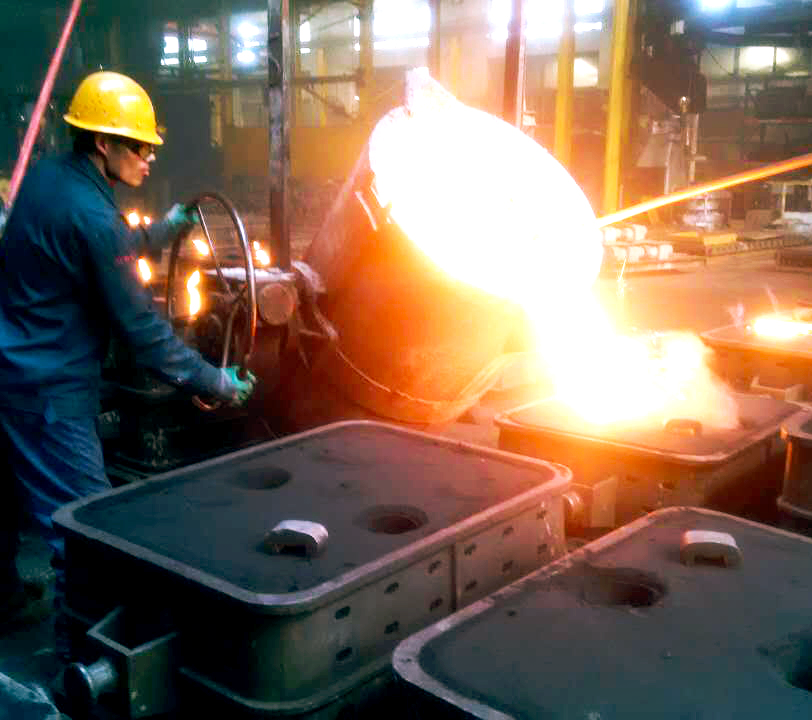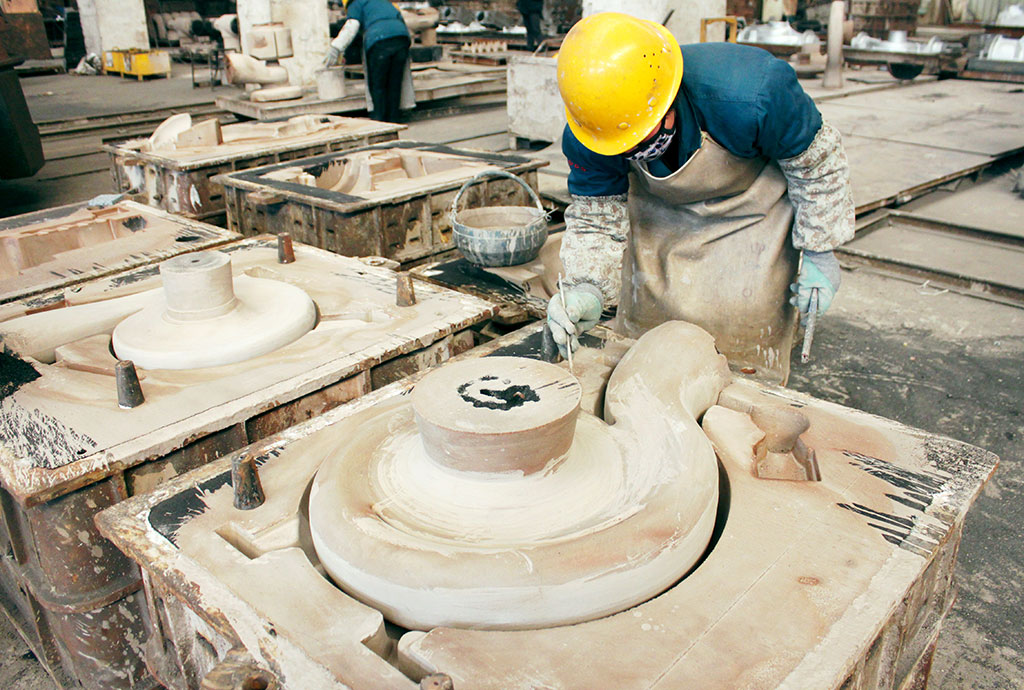 We produce castings from 22 pounds up to 2.5 tons.   We also offer value-added services including, but not limited to, assembly, branding, and packaging.  Our facilities cover over 800,000 square feet of manufacturing space equally divided between our foundry and our machine shop.  We employee 750 highly trained people to deliver your high-quality castings and other value-added products.
We offer one-stop for cast and ductile iron part development including our expert R&D engineering department, pattern and tool design and in-house pattern manufacturing, casting and machining processes, cleaning/painting/packaging, and export/logistics services.  All of this in-house capability never leaves us at the mercy of partner suppliers, gives us control over time-lines, and gives us ultimate responsibility for every step of manufacturing your castings.
Our two separate foundry lines (Green Sand and Resin Sand Processes) allow for ultimate flexibility in producing small and very large castings.  Our flask sizes are 50" X 36" X 32" up to 95" X 95" X 58" with capabilities to pour one part or multiple parts per flask for efficient and economical use of the sand (a cost driver in the casting process).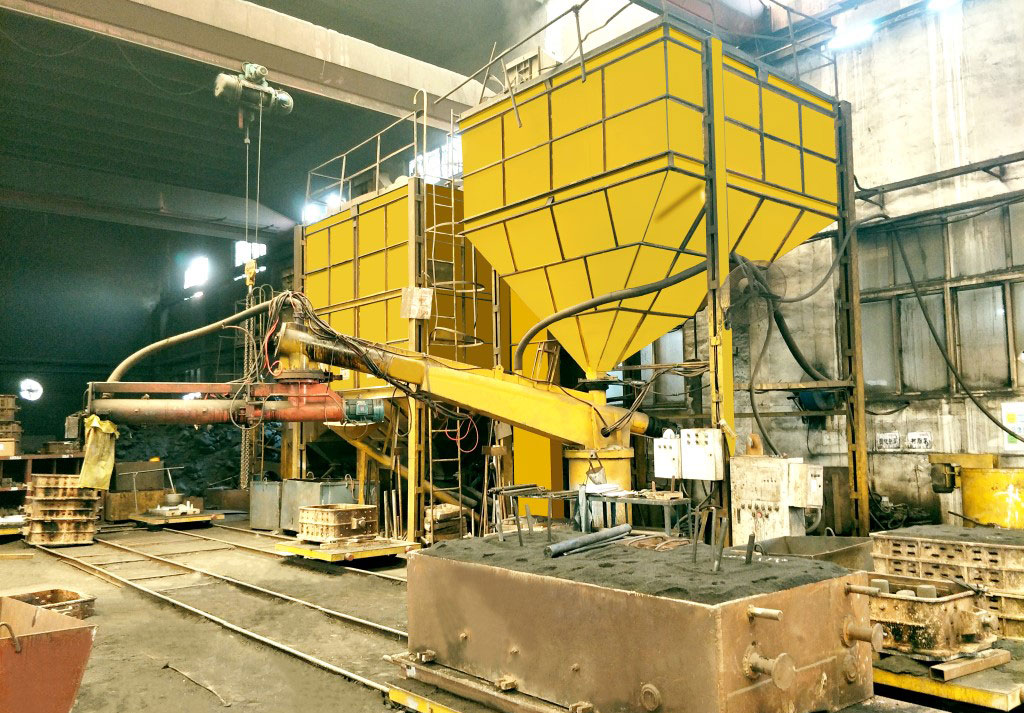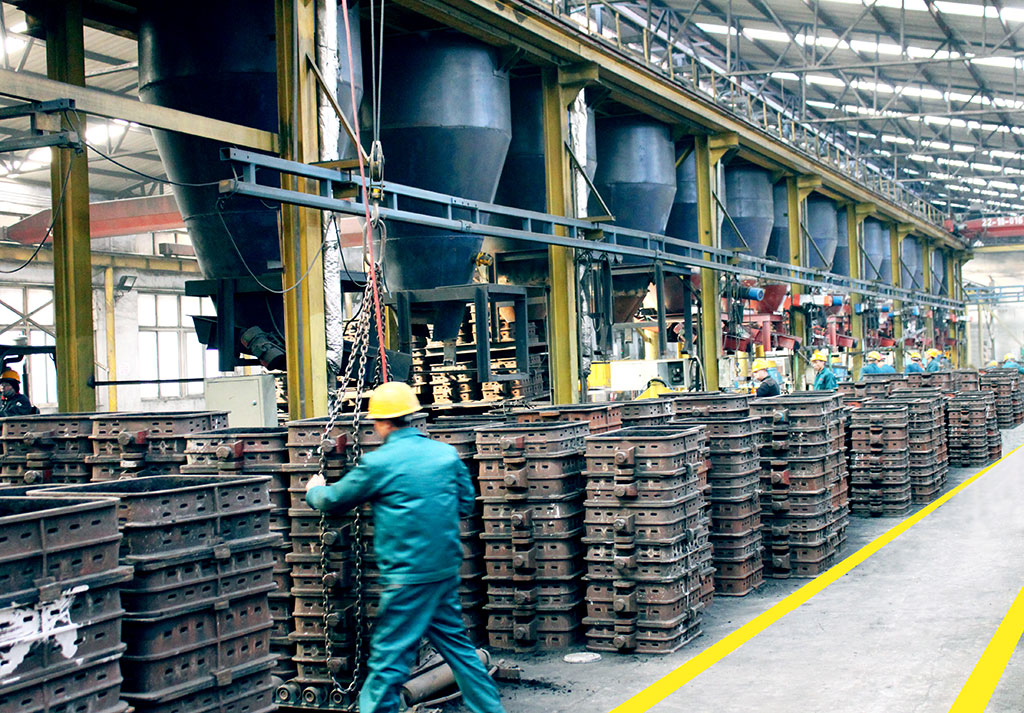 Rapid Abilities
GBS boasts more than 160 CNC (Computer Numerical Control) machines and 7 high precision CMM (Coordinate Measurement Machines) to ensure on-time and high quality cast and ductile iron products.  These machines include flexible machining centers with fixtures and tools to allow rapid setup for our customers' crisis parts needs.  Because of these investments and the associated efficiencies, we are able to be very cost-competitive and able to ship quickly.
GBS also offers expert assembly and sub-assembly services including assembly pressure testing, cleaning, branding, and final packaging for delivery to your end customers.
We offer North American and European warehousing of component inventory as well as Kan-Ban and safety stock services in our Qingdao, China facilities.  Many of our customers enjoy the ability to rely on rapid availability of their critical components.
Certifications
Our customers benefit from our high and consistent quality levels that have earned us the following, technical certifications:
Advanced Systems
MRP II
Production Management System
DNC
Equipment Management System
TMS
Tooling Management System
PLM
Products Life-Cycle Management System
MES
Manufacturing Execution System
Our MRP II, ERP (Enterprise Resource Planning) system is world-class and enables us to deliver hundreds of thousands of parts annually to our many customers with 98% on time.
GBS' DNC (Distributive Numerical Control) is a technology that allows our central computer to be networked with all of our CNC  (Computer Numerical Control) machines.  This system stores and distributes the thousands of programs that are needed to support the manufacture of our customers' many cast and ductile iron, machined parts when needed.
Our sophisticated TMS  (Tool Management System) is divided into documentation and logistics.   The documentation includes information needed for a trouble-free and comprehensive production process so that we are able to produce on-demand.
Our PLM (Product Lifecycle Management) system aids our customers in managing the entire lifecycle of a product from inception, through engineering design and manufacture, to the service and disposal of manufacturing tooling.
Absolute Production Control through
Control Plans
Machining processes
Machining Programs
Operator instructions
On-site technical support
Our Machine Shop Produces
Pattern making
Fixture making
Gauge making
Samples and Prototypes
Production
Qingdao is the third largest harbor in China

Qingdao is 1 hour by plane from Beijing /Shanghai

Qingdao allows convenient conducting of international business

Qingdao is a large business center

8 million citizens in Qingdao (more than 3 million people in downtown)